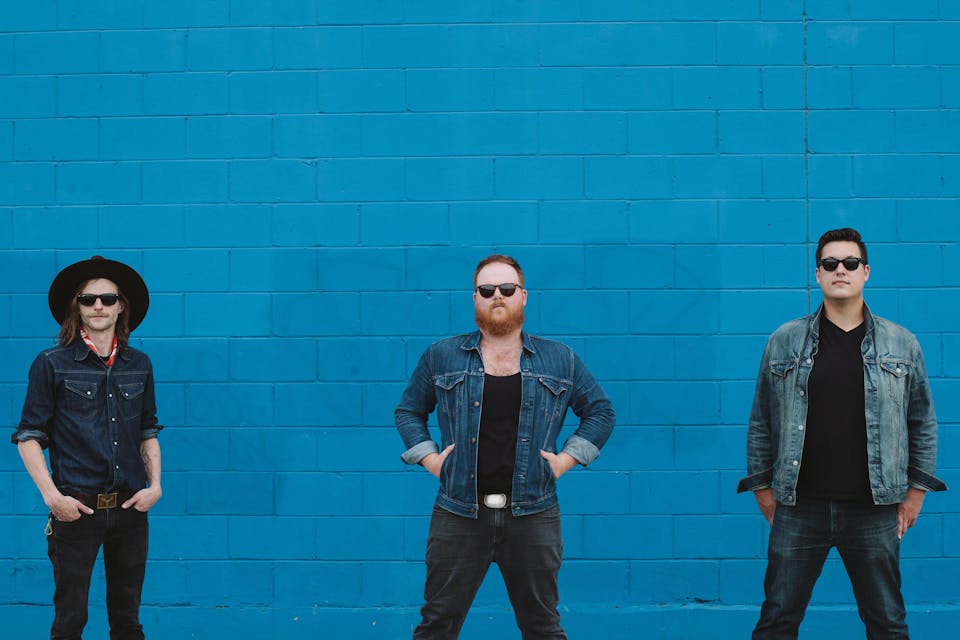 The Ghost of Paul Revere
Ezra Bell
Doug Fir Lounge
Portland
,
OR
Portland, Maine based holler folk
$15- $17
DOORS 7 PM / SHOW 8 PM
THIS EVENT IS 21+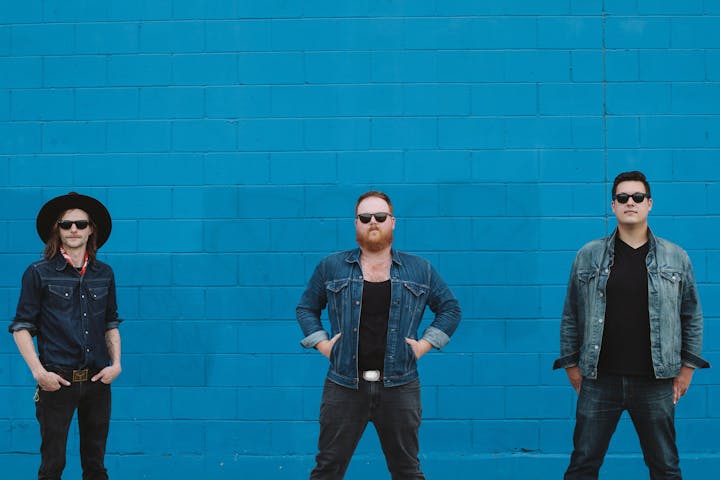 Instagram | Twitter | Facebook | Spotify | Youtube
"We grew up listening to Radiohead and the Beatles and Led Zeppelin and Pink Floyd," says Griffin Sherry, guitarist/singer in The Ghost Of Paul Revere. "Everyone assumed we were a bluegrass band because we were playing these traditional instruments, but we weren't writing traditional music. We were just writing songs with the instruments we had."
The result is a sound that the Portland, Maine-based band describes as "holler folk," not because it involves a lot of hollering, per se, but because it invokes the rich communal tradition of field hollers, with their call-and-response melodies, sing-along hooks, and densely layered harmonies. That sense of musical camaraderie is essential to everything The Ghost of Paul Revere does, and nowhere is it more evident than their sophomore album, ''Monarch.'
The album builds on the success of the band's 2014 debut full-length, 'Believe,' and their 2015 EP, 'Field Notes Vol. 1,' which was recorded primarily in a single day at Converse's Rubber Tracks studio in Boston. The session was part of a prize package presented by the iconic Newport Folk Festival, which had invited the band to perform at the storied Rhode Island musical gathering earlier that year as part of a lineup featuring everyone from James Taylor and Jason Isbell to The Lone Bellow and Bela Fleck.
"The Monday before Newport we got a message saying to pack our bags and come on down," remembers Sherry. "We hadn't played much outside of Maine or started opening for any big acts yet at that point, and it was a hugely inspiring moment."
Word began to spread about the rowdy pickers from the north. The Boston Globe raved that they "create the type of music for which festivals are made," while No Depression said they "prove that superior roots music can come from anywhere," and Dispatch Magazine wrote that they possess not only "the chops, but the heart to reach their audience and leave an undeniable impression." Hitting listeners straight in the feelings has been the band's M.O. since its inception in 2011, and they've used their powerful stage show to convert the masses at every stop along their long and winding journey, which has included shared stages with artists like The Avett Brothers, The Travelin' McCourys, Brown Bird, The Revivalists, the Infamous Stringdusters, and more. The band sold out Port City Music Hall, Stone Mountain Arts Center, and the Strand Theater multiple times, won Best In Maine at the New England Music Awards, and capped off 2015 with an electrifying headline performance on New Year's Eve at Portland's State Theatre in front of 1,600 enraptured fans.
When it came time to record, 'Monarch,' though, the band knew they wanted to push the sonic envelope beyond the live-in-the-studio setup that had guided their previous efforts.
"Every other record has just been the three of us in a room with microphones until we got a take we liked," explains Sherry. "We approached this one differently. It was the first time we did a lot of arranging and writing in the studio. We decided we'd worry about learning how to present the songs live after we'd recorded everything instead of the other way around."
"It enabled us to get a lot more adventurous with our ideas," adds bassist/singer Sean McCarthy. "We wanted to do something new and explore where we could take the sound while still staying true to who we are."
The album opens with "Little Bird," a playful, infectious foot -stomper that blends blues and soul and roots and perfectly reflects the communal, inviting nature of the band's music.
Banjo player Max Davis takes over the songwriting and lead vocal duties for "Avalanche," an emotional anthem featuring one of the album's most lush arrangements along with driving drums from special guest Tony McNaboe (Ray LaMontagne, Rustic Overtones), while "King's Road" finds the band expanding their sonic palette to include strings and electric guitar, and "Honey Please" channels 60's R&B and Motown through old-school folk instrumentation. At the core of everything The Ghost of Paul Revere does, though, are their powerful, stop-you-dead-in -your-tracks harmonies. On songs like "Wild Child," "Welcome Home," and "Need Somebody," the band conjures up whole worlds of shimmering sonic beauty in the blending of their voices.
"The album follows this arc where it starts very bright-eyed and optimistic and then hits a turning point where it gets really dark," says Sherry, "like a relationship that starts beautifully and then grows sour. As we started to build the record and expand the sound, it had a place sonically and emotionally."
By the end of the record, the song cycle reveals that traveling through the darkness is in fact a necessary step for positive growth. 'Monarch' closer "Chrysalides" evokes the imagery of metamorphosis, a transformation that represents rebirth and new beginnings.
"It's about what happens in that moment of metamorphosis and change," says Davis. "I was interested in combining different words into a new term that could capture that feeling, so 'Chrysalides' is a play on chrysalis. This was one of the first times that I allowed myself to bite into and really take advantage of that space in the writing."
If there's one takeaway from 'Monarch,' it's that change is inevitable. Lovers, families, friends, instruments, sounds; they all transform with time. The key to thriving and surviving in a challenging world is to embrace those transformations, to accept them not as endings but as fresh starts. What comes next? Only time can tell. One thing's for sure, though: by opening their hearts and souls with such artistic grace and humility, The Ghost of Paul Revere have created a rich, rewarding, passionate community, one that they can count on to join them for every step of the remarkable journey that lies ahead.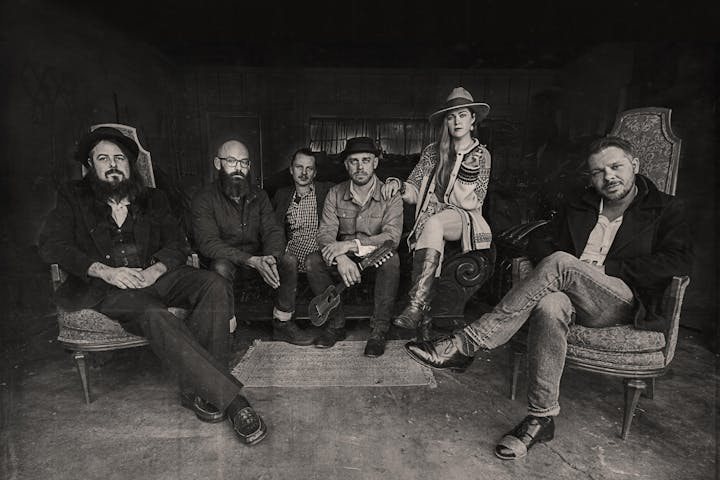 Instagram | Twitter | Facebook | Youtube
Ezra Bell's first full-length debut features ebullient soul twang, flowing and leaping like the music of a late 60s/early 70s recording of well-trained freaks dabbling in various genres. This Portland band sounds like they effortlessly recorded one of those forgotten-gem "cult albums", despite it being early 2018.
After three well-received EPs and playing regularly in Portland since 2013, the playfully literate and cheerfully plaintive Benjamin Wuamett and his gaggle of quite fit players, conjure up a festive dusky folk-rock-blues-jazz-R&B-pop vibe that doesn't smother out the melancholy. These haunted stories include key tracks "Tourists" ("This one is about realizing the game is rigged, but you still have to play; it's the only game in town"); "Yawning at the Seance ("This one is about the stories we tell ourselves in order to feel like everything is okay"), and "Let Me Do the Talking." About that last one: "The opening line is a rip-off of something the boxer Jack Johnson said when asked how he managed to so intrigue women. He said 'eat jellied eels and think distant thoughts.' I think it's one of the great travesties (and a telling indictment of our society) of our time that a great man's name has been usurped by some surfer singing about breakfast." The glistening, giddy music on these tracks help to document the car-wreck gas-lit lifestyles Wuamett masterfully describes. He displays gleaming shards of a self-depreciative self-awareness but also someone busy getting lost. "The overall theme going into this?" Wuamett answers to what the album is about. "Desperation. A call to arms. A whimper. A declaration that being witty by yourself at 4 AM in a basement, is a poor way to live." Ezra Bell features Maurice Spencer (bass), Tom Trotter (drums), Aaron Mattison (horns and arrangements), Honora Hildreth (backing vocals and percussion), and Jeremy Asay (keys and guitar) more-than-ably backing up Wuamett's story-songs and satirical jigs with organic precision.