with The Lavender Flu, PUSHY
Howlin Rain
The Lavender Flu, Pushy
Doug Fir Lounge
Portland
,
OR
Blistering, adventurous, riff-laden, psychedelic roots rock
$12 - $15
DOORS 8PM / SHOW 9PM
THIS EVENT IS 21+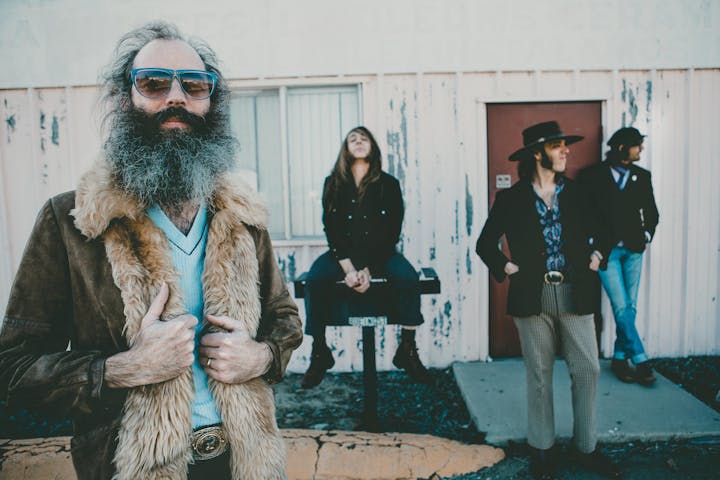 Instagram | Twitter | Facebook | Bandcamp | Soundcloud | Spotify | Youtube
Howlin Rain is back on the road this summer. Fittingly, they'll be celebrating a new series of limited edition live albums entitled, 'Under the Wheels,' while continuing to support their acclaimed 2018 studio album, 'The Alligator Bride,' which Uncut Magazine called, "classic rock in the most pastoral, sun-soaked '70s sense, with traces of Springsteen at his most gospel, Creedence at their grooviest, Free and American Beauty."
Intended to be a direct conversation with fans, 'Under The Wheels' is a no-rules, anything goes series culled from multi-track live recordings made on the road. The debut installment, 'Live From The Coasts (Volume 1)' leans heavily to the band's improvisational side and is the first of a 2-part curation comprised of East and West Coast performances in 2018-19. It's set for August 30th release via Howlin Rain founding member Ethan Miller's Silver Current Records, with Volume 2 to follow in Fall 2019.
"No matter how accomplished a studio album a band makes there is still something even more elevated and relatable about a live performance captured well. The audience and musicians engaged in an ecstatic, emotional dance together, the sound of light- speed group creativity under heavy pressure, feats of improvised melody and feel beyond expectation and of course the raw edges, rough corners and deeply human sound of artists completely exposed in the high temp firing and fusing of their hopes, risks, vulnerabilities and ultimately triumphs of imperfection and musical joyrides beyond conscious imagination," says Miller. "That's my favorite place for Howlin Rain to be and my intention with the live series is to open a spigot between the fans and these captured live adventures and to leave it open as an ongoing conversation about our spiritual dance together."'
Under the Wheels: Live From The Coasts (Volume 1)' will be available on limited edition and deluxe/special edition vinyl packages that Silver Current has become known for, in addition to limited edition cassette and digital formats. Tracks include an extended ten minute-plus instrumental melodic burner "To the Wind," the show-stopping first album favorite "Death Prayer in Heaven's Orchard," the rarely performed live acid- soul cooker "Goodbye Ruby" and 'The Alligator Bride' album keystones "Missouri" and "Coming Down," the latter having grown into a 13+ minute set closer with all controls set for the heart of the sun.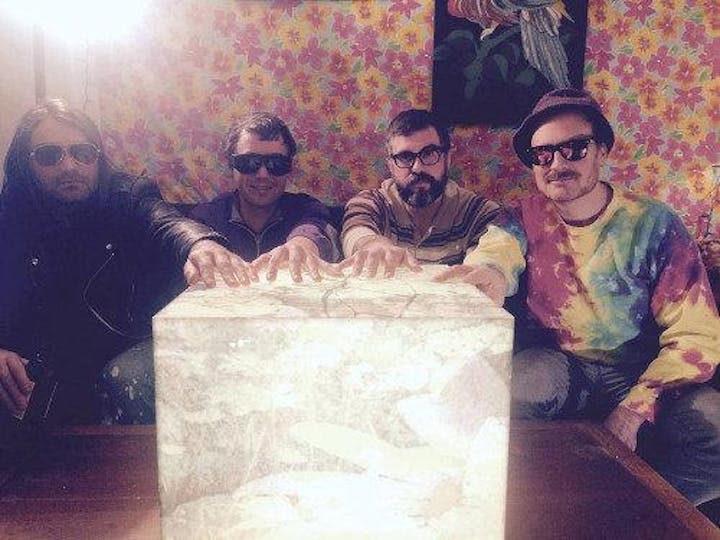 Instagram | Bandcamp | Soundcloud
The Lavender Flu is an American indie/psych/alt-rock band, formed by Chris Gunn (2). After his main band The Hunches broke up soon after Exit Dreams release, Gunn moved to San Francisco and pursued solo experiments.
In 2010, Chris Gunn relocated back to Portland, and started working on his new project at Old Standard Sound, the studio where Hunches had recorded 'Exit Dreams.' He invited his brother Lucas, ex-Hunches drummer Ben Spencer, and Scott Simmons from Eat Skull to join him in what eventually became Lavender Flu. Several other musicians joined periodically, including Justin Higgins (2), the Old Standard owner, and former band partners: Hart Gledhill from The Hunches, and Adam Stonehouse of The Hospitals.
In 2016, The Lavender Flu released their debut Heavy Air album, combining songs recorded between 2009–2014, and issued on 2xLP by Scott's label Meds, with CD/digital edition on Holy Mountain.
The Lavender Flu
Chris Gunn – guitar, vocals
Scott Simmons – bass, keyboards
Lucas Gunn – guitar
Ben Spencer – drums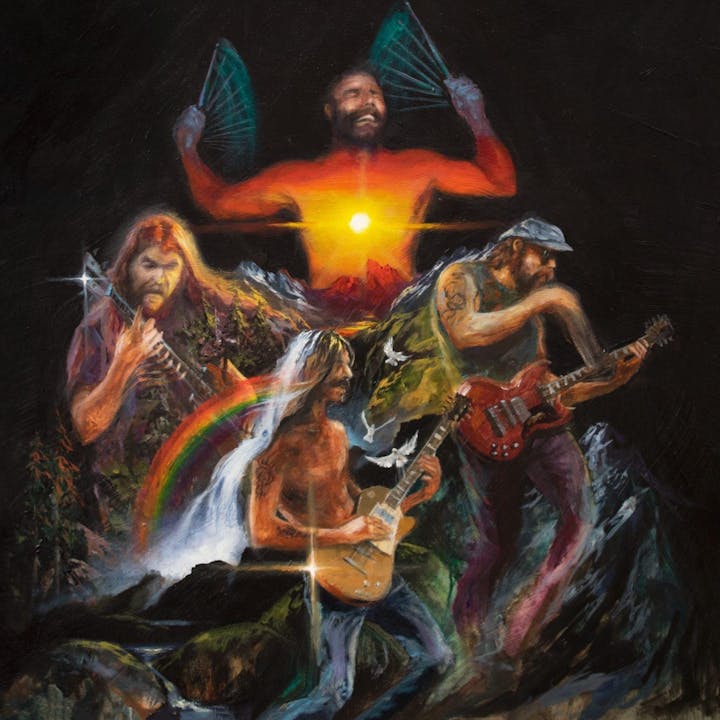 PUSHY
Instagram |Facebook | Bandcamp
PUSHY started as a long-fantasized side project for Travis Clow of Crag Dweller and Adam Burke of Fellwoods. They wanted a band that'd make you want to light your bushes on fire/take your pants off/stop showering/give up on Dry January/put off your taxes/kiss random people/dig holes/throw away all your post punk records. Ron Wesley of Hosmanek, known throughout the land as the one and only love child of Peter Green and Billy Gibbons was destined to add his prowess and charm to the project, and Neal Munson of Billions and Billions finally provided the low down grease to make it all grind. Please crack open a cold one... well, several cold ones, and get down.