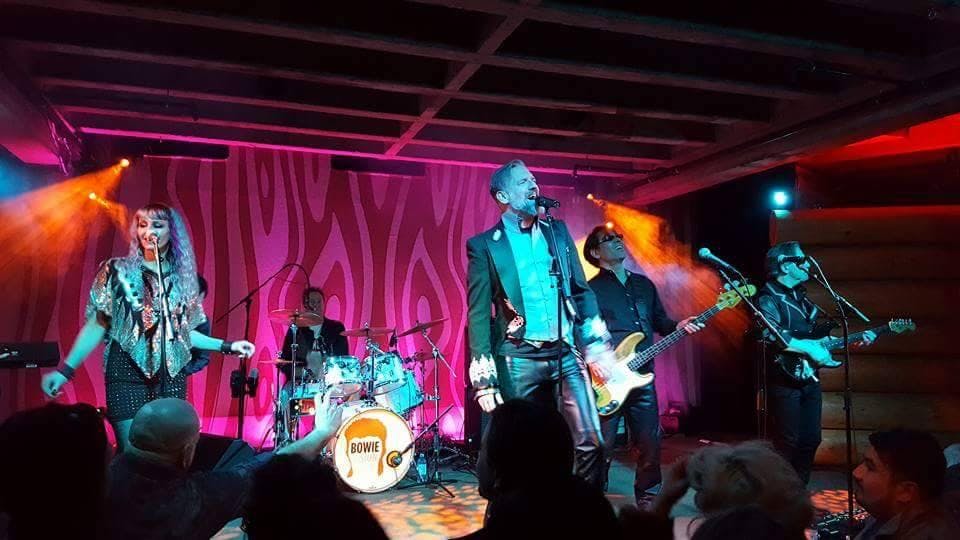 with SOS (Tribute to The Police)
Bowievision
SOS
Doug Fir Lounge
Portland
,
OR
Bowie's Birthday Bash: The ultimate David Bowie experience!
$20- $25
DOORS 8PM / SHOW 9PM
THIS EVENT IS 21+
Paying tribute to David Bowie? For BowieVision, it's not a one-time proposition, it's a way of life. Combining world-class vocals, deft musicianship, and masterful stage presence, the BowieVision experience is simultaneously epic and intimate, an approach that resonates with audiences on a more profound level than mere impersonation ever could. Over the past four years this seven-piece musical juggernaut's live performances have become the stuff of legend, propelling them to the top of the Pacific Northwest club scene.
BowieVision brings passion and precision to more than thirty Bowie classics drawn from every phase of his eclectic career, delivering rock anthems like Rebel Rebel, All the Young Dudes, Diamond Dogs, and Suffragette City; the wide-screen balladry of Life on Mars?, Space Oddity, The Man Who Sold the World, and Changes; mid-70s "plastic soul" (Golden Years, Young Americans, Fame;) art-pop statements like Fashion, Heroes, Sound and Vision, and Ashes to Ashes; the high-sheen Eighties classics Under Pressure, Let's Dance, China Girl, Modern Love, and Blue Jean; and late-career gems like I'm Afraid of Americans, Slow Burn, Slip Away, and I Can't Give Everything Away.
Whether you're a committed Bowiephile or a casual fan, there's no denying that BowieVision is the real deal.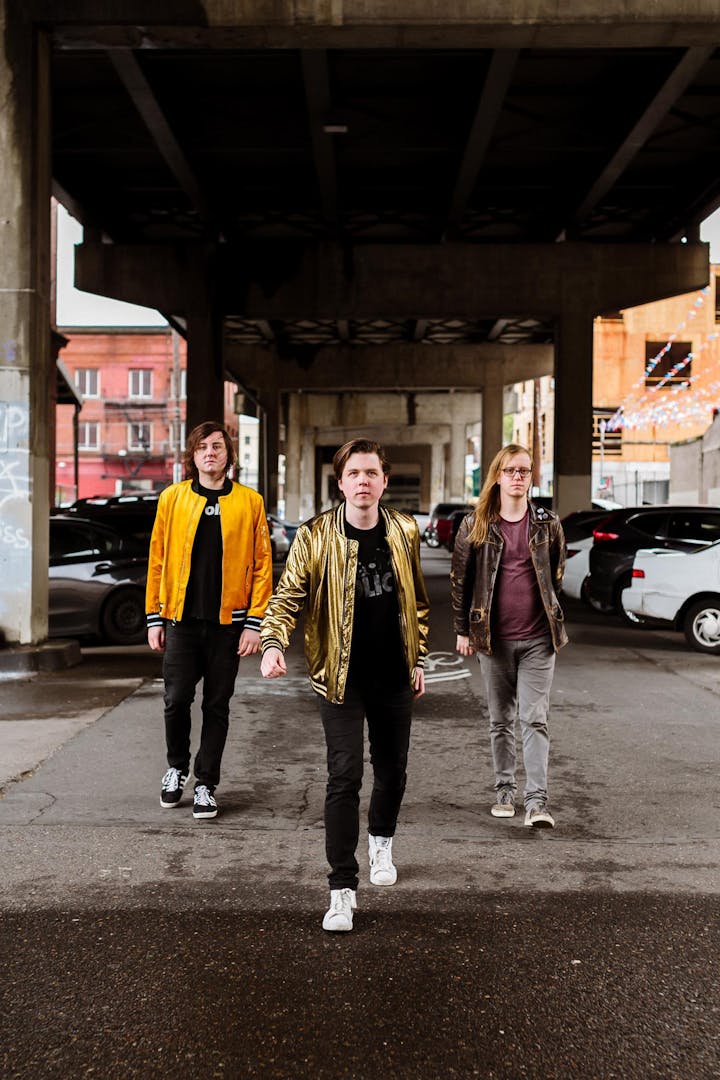 SOS (A Tribute to The Police)
Born out of a shared love of the incredible studio sound and otherworldly live performance of this band, Mitch W, Anthony M and Cory W come together to form S.O.S., A Tribute to the Police. Portland based S.O.S. brings the high-energy performance, unique lead vocals, guitar tones, evocative vocal harmonies and intense rhythms that catapulted Sting, Andy and Stewart to rock royalty! A show not to be missed!